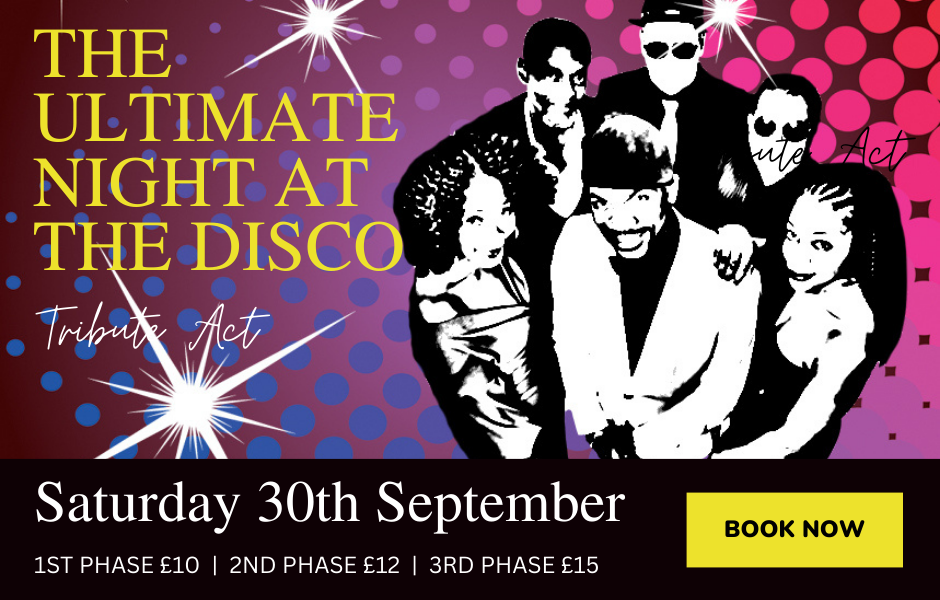 The Ultimate Night at the Disco
The Ultimate Night at the Disco band promise a show of nostalgia, throwbacks and comebacks. A seventies disco soundtrack selection delivered in the true styling's of Donna Summer, Sylvester, Gloria Gaynor, Chic to name a few.
Performed by our 6 experienced and world travelled band members. Come experience the UNAT
Tickets: £10,£12,£15 (Includes entry to Apres)
(Standing only in Bier Keller)
Doors open 7pm, Band 9.45pm
Please note that access to Keller & Après cannot be guaranteed unless tickets have been purchased in advance.
Note: As a condition of entry to the Bier Keller and Après you will be required to provide photo ID. By providing your ID you agree that your information may be used and shared with the police and other authorities.
Failure to provide suitable photo ID will result in the refusal of admission