The Coppid Beech Hotel
The Coppid Beech Hotel in Berkshire is wonderfully located near to Royal Windsor and Ascot. The Hotel has easy access to the M3 and M25 and is 25 minutes away from Heathrow Airport, 45 minutes away from London and 8 minutes away from Bracknell's train station. The unique alpine styled venue offers everything from leisure breaks and corporate events to tribute nights, celebration packages, superb dining and impeccable service.
The hotel has 205 bedrooms, dedicated purpose built meetings and events facilities, a health and fitness club with swimming pool, a live music venue, three distinctive bars as well as perfectly located as a base for many of the local attractions such as Windsor, Henley, Marlow, Eton and Ascot.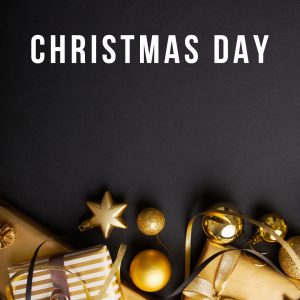 Spend Christmas 2021 with us at The Coppid Beech Hotel in Berkshire and celebrate in our unique and festive surroundings.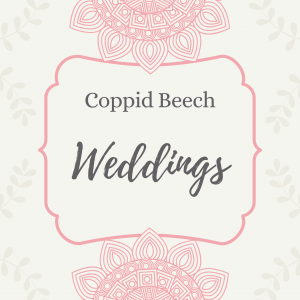 The Coppid Beech Hotel in the heart of Royal Berkshire is the perfect venue for your magical and romantic wedding.
Reviews
What our customers are saying about us
This is my first time leaving a bad review but I felt that strongly about the quality and service of this hotel that I just had to tell people who... read more were thinking of booking.

1) Room was not ready for 3pm check in ( not a big issue but just started the stay off on the wrong foot)

2) Food was poor, cold to start with then over cooked

3) The room temperature was set at 24 degree, no ability to change it to colder or hotter

4) TV in the room was broke and nobody available to fix it

5) Jacuzzi bath broke nobody available to fix it

There was nobody on site of any position to talk to you about any issues, when asked we were just told sorry nothing we can do.

Very poor customer service lots of bits in the room were broken and distinct lack of any staff being bothered.

Sorry for the rant just don't want anyone else to suffer poor quality and service.

On a plus note it was clean More

jamestM4506YJ


November 28, 2021

Lovely clean room,very comfortable bed,Food very nice,served by lovely staff...Only one bad thing.....Cold,our Bedroom was cold,heating in our room just wasnt enough,even when we turned it up,we still kept our... read more coats on....When we had our meal in the bar at night,we ate with our coats on,and noticed a lot of other guests did to,all saying their rooms were cold,besides this we had a nice stay

Saltash63


November 28, 2021

We booked a girls night in package. Please bear in mind it's called a "girls night in" package which should scream exactly that. We got into our room... read more and it was roomy, a lot of space and was relatively clean. The single pull out beds were like sleeping on concrete but the main double bed was comfortable. Lovely bathroom but that is about as lovely as it got. The food arrived missing everything but the pizza and a couple of packets of popcorn. There was one bottle of wine between 4 when it should have been 2 and there were no sides nor were there anything ice cream. The TV didn't work and we couldn't access the movies. (Second telephone call of night of reception to fix this) we tried to pick a move from the awful selection that they had, after finally picking one we had to turn the volume right up because of the thudding of the nightclub below our room. This continued throughout the night until gone 2:30. After calling reception at 1:45 to complain that we had been kept up all night, all we got was "Oh, you can hear that?!" It was so loud that we could hear the song word for word. Finally managed to fall asleep when the sun came up and after about 2 hours sleep we decided that we were just going to check out. We went downstairs and asked to... We booked a girls night in package. Please bear in mind it's called a "girls night in" package which should scream exactly that.

We got into our room and it was roomy, a lot of space and was relatively clean. The single pull out beds were like sleeping on concrete but the main double bed was comfortable. Lovely bathroom but that is about as lovely as it got.

The food arrived missing everything but the pizza and a couple of packets of popcorn. There was one bottle of wine between 4 when it should have been 2 and there were no sides nor were there anything ice cream. The TV didn't work and we couldn't access the movies. (Second telephone call of night of reception to fix this) we tried to pick a move from the awful selection that they had, after finally picking one we had to turn the volume right up because of the thudding of the nightclub below our room. This continued throughout the night until gone 2:30. After calling reception at 1:45 to complain that we had been kept up all night, all we got was "Oh, you can hear that?!" It was so loud that we could hear the song word for word. Finally managed to fall asleep when the sun came up and after about 2 hours sleep we decided that we were just going to check out. We went downstairs and asked to speak to the manager, who wasn't due it till 10, so we had breakfast and waited in the lounge for him. He was told that we were waiting to speak to him as we had a complaint to make and after sitting and waiting for 25 minutes we decided to approach him. He could not have been any less interested if he tried. After feeling off the list of complaint we had he said he had to pass on to the lady who booked us in as it was a package deal. Unsure why seeing as he was the manager but we left the contact details with him and made our 2.5 hour drive home. He emailed later that day to state he needed 5 working days to collect information from all the staff in that night. Again unsure why seeing as he had all the information plus a handover from the night shift staff. Terrible place, with terrible staff, food and customer service. Will never return here again More

T8750WZdawnw


November 22, 2021

We were allocated a twin room on the second floor. A lot of space and more than adequate storage. Nice to have no issues with parking, and lift... read more access to the room itself. Good WiFi, great breakfast, and good value for money. Very quiet despite a disco in the basement until quite late on Fri and Sat nights. Would not hesitate to stay again if in the area.

kevinf322


November 14, 2021

Had a lovely man welcome us to the hotel at reception, named Daniel. Very nice smile, made us feel very welcome and definitely deserves praise for this. Got us checked... read more in nice and efficiently. Due to Daniel - I would love to come back here!

Following on from this, we had a lovely meal in the restaurant served to us by Alysha. Again, friendly service with a smile 🙂

Thank you to these guys for making us so welcome!!!

Bethanyalice001


November 13, 2021

Recently stayed in this hotel for 4 nights, very quick and efficient check in ,rooms were clean and bright,shower was fantastic,staff were very friendly and attentive but not intrusive,food plentiful... read more and varied,really good breakfast, yes the furnishings are a little tired but this in no way detracted from the comfort of my stay,would definitely recommend

trulytrish


November 8, 2021

Good points:

I like the hotel as a property a little dated on the inside but doesn't really bother me. The bed was super comfortable and the bar... read more staff on reception, live music bar and the nightclub were very friendly. The shower pressure in the room was also good for hair washing.

Negative points:

The breakfast was ok the hot plates didn't seem to work as it was rather cold and quite pricey at £15 for what it was. I do understand we went towards the end of breakfast time which could affect the duration of time the food was left out for.

I was disappointed with the apres nightclub because when booking and visiting the website it was made to appear that the live music event in the Keller sports bar was separate and the apres nightclub was just a normal nightclub with a DJ. We enjoyed the live music in the sports bar it was a 70s theme (singers and band were amazing!), we had a good dance but we were a group of mixed ages and we're looking forward to 11pm when the nightclub opened to mix up the music. Sadly that wasn't the case the DJ himself was rather sad as he has heard our complaint many times before and agreed there should be more of a mix. He said he has a list of songs to play and that's it. We decided to leave the nightclub apres only after 50 minutes of it being open to go up to our rooms, to which the security staff said "you guys off, I don't blame you". We also explained to them our frustration, to which they said they have heard the same complaint numerous times and actually said for us to make a complaint!. Please either make it clear the themed event runs from one venue to the other or mix up the music a little with some from the theme and some not! Kind of killed our mood on my 30th birthday celebrations!

Here is a quote from the website about apres nightclub;

The resident DJ is guaranteed to keep you on the dance floor with the very best in commercial dance, RnB, 70's and 80's disco, house anthems and classic pop tracks.

Also when paying for the 70s live music event it had a start and end time of the sports bar again leading to believe the theme ends.

rebeccamO8625UD


November 8, 2021

This is the second time I have booked this hotel for a retreat. The hotel is open and airy and you just feel like you have been transported to... read more a perfect holiday hotel. From the initial booking throughout our stay everything was taken care of.

We hired out a few of the Pine Suites for a girly weekend away of crafting and relaxing. The rooms were perfectly set up as requested, the easy of check in and out was amazing. The staff were attentive without being intrusive bring hot and cold water to us and anything we ordered from the bar for meals etc.

The hotel is currently undergoing some renovation but this didn't detract from our stay at all. We were all given the new rooms on the forth floor which were wonderfully comfortable and well set out. Though last time I had one of the older rooms which I was not able to fault at all either. So I would not care which rooms I was given for our future stays.

The pool area is always clean and the staff cheerful. But I have to say Claire in the Alpine Retreat Rooms is by far one of the most amazing attractions for me. I stayed three days for my retreat and had a wonderful massage each day which totally set me up for a totally unwinding weekend.

The food in the hotel was a little on the pricy side, be well worth it when it arrived. It was tasty and the portions were great.

Can't wait for our next retreat away here.

Q811EHkevinc


November 8, 2021

Another amazing stay at a hotel that still remembers how to look after their customers. Customer service is excellent. Happy to be attentive and to also leave you to... read more get on. Rooms outstandingly beautiful and well cleaned. Food lovely and a stunning building that makes you feel like your abroad. Awesome facilities and attention to detail.

zfrance93


November 7, 2021