Martin Kemp
First Release £22; Second Release £25; Final Release £30.
VIP1 — £700 Seats 20. Complimentary glass of Champagne, fast track entrance, host table service.
VIP2 — £350 Seats 10. Complimentary glass of Champagne, fast track entrance, host table service.
VIP3 — £350 Seats 10. Complimentary glass of Champagne, fast track entrance, host table service.
Tickets: https://www.ticketsource.co.uk/igotsoul/t-avzznpn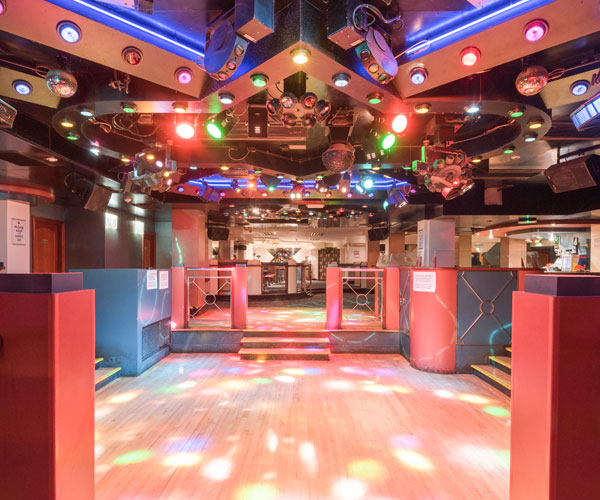 Après Dress Code & Rules
No ripped, torn or frayed denim, no sportswear, no hooded tops, no steel-toe-capped shoes/boots, no trainers or trainer style footwear, no offensive slogans, Shoes must be kept on at all time whilst in Après.
Après has an entry fee, final entry for Après is 1am
Please note that access to Keller & Après cannot be guaranteed unless tickets have been purchased in advance. Also as a condition of entry to the Bier Keller and Après you will be required to provide photo ID and fingerprint enrolment. By providing your ID you agree that your information may be used and shared with the police and other authorities. Failure to provide suitable photo ID will result in the refusal of admission.
NO ID, NO ENTRY.
I GOT SOUL EVENTS
Established in February 2015, I Got Soul started at the Licked Bar, Farnham by Errol Brown as a monthly last Saturday of the month over 30's Soul event. Errol being very much a Boogie boy who traveled all over the towns in the South wanted to bring a wider range of Soul back to an area that was very much a part of the UK Soul scene back in the day.
Going forward, I Got Soul is now resident at Après Night club, Coppid Beech Hotel, Bracknell where we have our third Friday of the month residency. We also have Soul tributes and Soul Boat events, and for those who like UKG we have those nights covered too along with UKG Boat Parties.