I Got Soul Presents – Barry White Solo Tribute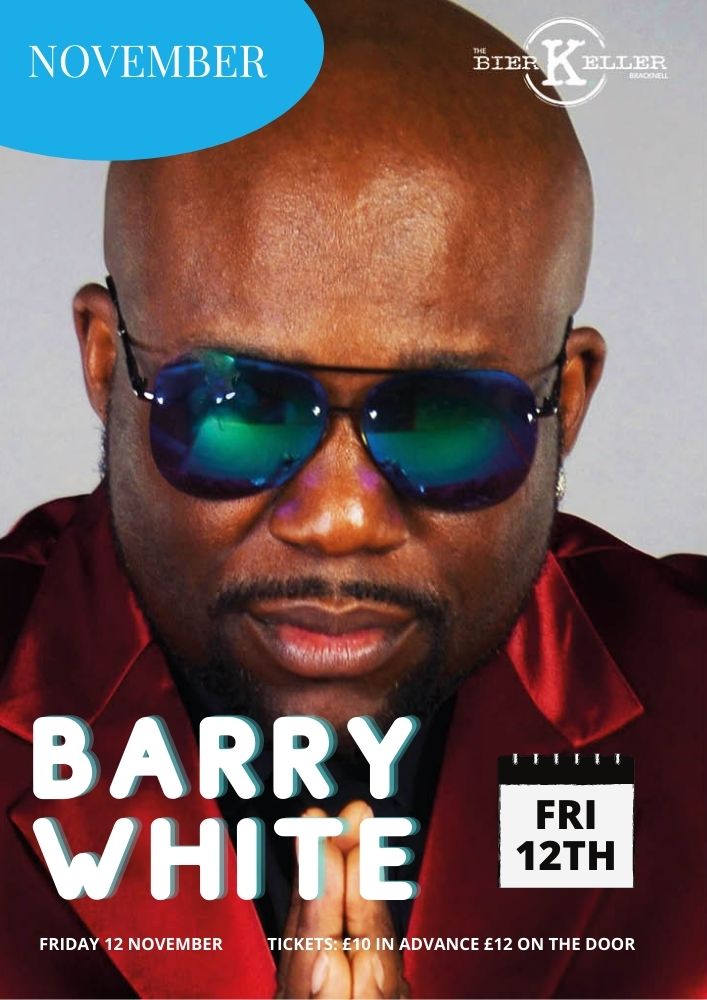 I Got Soul Presents – Barry White Solo Tribute
A-Kay is an established and highly sought-after Barry White solo tribute act and all-round entertainer who has performed across the UK and abroad. With fifteen years at the top level
A real prized talent with a striking authority on stage and vocal gift. A-kay has the look and the presence that make him a professional level performer
During the original artist, Barry White's, career in the music business he achieved 106 gold albums worldwide, 41 of which also attained platinum status. He had 20 gold and 10 platinum singles, with worldwide E.P sales in excess of 100 million, he is one of the world's best-selling artists, of all time and is widely credited as being amongst the best.So, when it comes to paying tribute to Barry White, it's not just looking the part, it's also about getting those soulful vocals spot on.
A-Kay manages both feats and more as he helps you relive some of the greatest and most memorable songs from the original, precious Dr Love.
TICKETS: £8 in advance £10 on the door, includes entry to Après
Doors open 7pm, act 9.30pm
Book Tickets Here
Apres: I Got Soul 'Party' Night featuring
Cassy M
Sara Rundel
Club opens 11pm
IMPORTANT: The wellbeing of our Customers and staff is paramount to us and therefore we will be requesting evidence of a Covid passport for entry. We understand that some guests may not have completed their vaccinations yet and in that instance we ask those guests to provide evidence of a lateral flow test, (Home test kits are available FREE from the NHS, pharmacies or your local testing centre).
Should you test positive and can't attend an event, please advise us in advance, and we will transfer your ticket to another event (subject to availability) of your choosing once you've finished isolating.
Note: As a condition of entry to the Bier Keller and Après you will be required to provide photo ID and Fingerprint enrolment . By providing your ID you agree that your information may be used and shared with the police and other authorities. Failure to provide suitable photo ID will result in the refusal of admission
Please note that access to Keller & Après cannot be guaranteed unless tickets have been purchased in advance