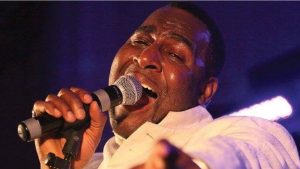 In the past FiL has worked or alongside Ray Lewis' Drifters, Hot Chocolate, Kool & the Gang, Ed Sheeran and many others.
FiL Straughan is quite possibly the best Luther Vandross tribute vocalist in the world. It is not simply his vocal ability – FiL manages to tap into the energies of the song in the same manner that Luther did, touching the audiences' hearts with vivid emotion. Consequently, FiL has shared his Luther Show with audiences all over the world – to rapturous applause
Expect to hear all the Hits plus a mix of cool Soul, Motown and R'n'B classics delivered with that smooth, silky vocal which sets Luther Vandross apart from the rest.
Tickets: 1st phase £10, 2nd phase -£12 , 3rd phase £15 – includes entry to Apres
Note: Standing only in Bier Keller
Doors open 7pm, act 9.45pm
Book Tickets Here
Note: As a condition of entry to the Bier Keller and Après you will be required to provide photo ID By providing your ID you agree that your information may be used and shared with the police and other authorities. Failure to provide suitable photo ID will result in the refusal of admission
Please note that access to Keller & Après cannot be guaranteed unless tickets have been purchased in advance